On Monday I return to school. I can't say I'm looking forward to it.
For one thing, I'll have to deal with
Meredith Hopkins
. For those of you who are new to my blog, know that she has caused a lot of problems for me ever since I arrived at Adams Junior High in August.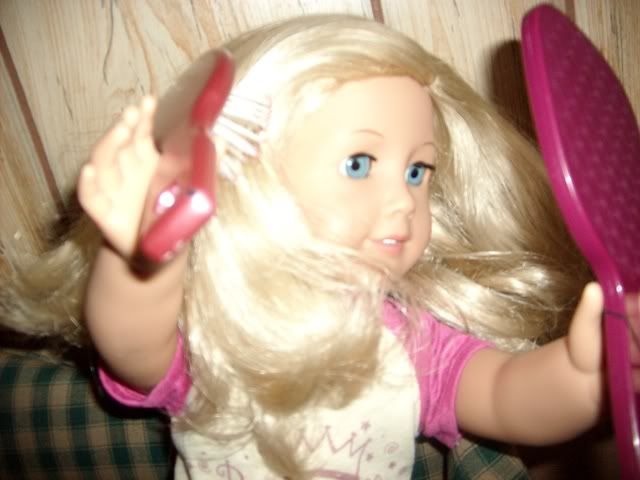 She's head of the JV cheerleaders and the most popular girl in my grade. She also did some local TV and modeling work in her native Jacksonville, Florida. Not to mention, she is a spoiled, self-centered snob who thinks the entire world revolves around HER. Unfortunately, I have to see her a lot. Not only is she in my homeroom, but as a result of her running against me for class president, I get to see her an awful lot on the student council.
She has spent most of her time tormenting me for wearing glasses and for being smart. She tore down campaign signs, hid (and broke) my glasses once in gym class, scheduled a Halloween party at the same time as the school dance, and circulated a nasty petition about me. (Did I tell you that?)
She has a merry band of followers, too, most notably Natasha Ivanova, who has a head full of auburn curls, and Madisyn Baker, who in many ways is just as bad as Meredith.
On top of this, my cousin Nicki has decided to stay in Colorado for the rest of the school year. I can't say I'm surprised by this -- after all, her mom (my aunt-my mom's TWIN sister) just had twin girls and would need all of Nicki's help with them, she's got a new puppy, and they've taken in MORE service dogs to train, so they've definitely got a full house. The only thing I'll regret is that she'll miss Harriet's slumber party, which WILL happen, we're just not sure when. And besides, I don't blame her one bit in not coming back to Adams -- she's taken her share of grief from Meredith and her gang, too, for her love of animals.

Doesn't she look happy? Why come back to Louisiana when you can look outside the window and see THAT???

It hasn't been all bad at Adams, though, I must admit. I was elected sixth grade class president in the fall, and it's been very hard work, much harder than I thought it'd be when I ran. I also joined the school newspaper staff. This past semester I made the honor roll and my goal is to get straight A's.
I also managed to make some friends. Harriet Jones, I consider my best friend. She's African American and now has what I consider a gorgeous head of curls. Even though she's quiet, she's a good listener and seems to know everything about everyone at Adams. I don't know how she does it. She turned some heads when she showed up with her new hairdo. I give her credit, she's willing to take some risks.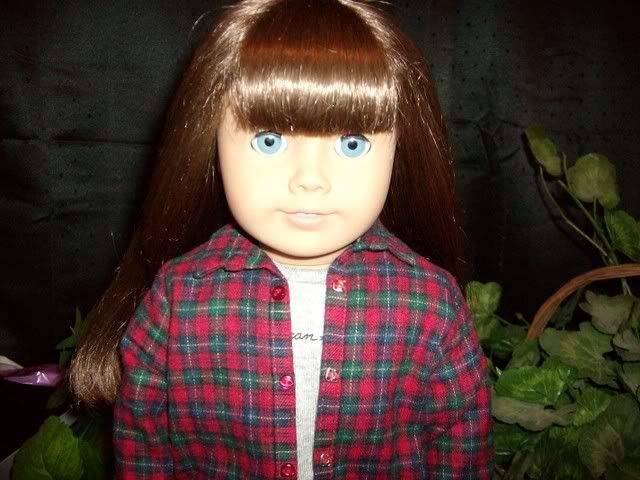 Kristy Van Dyke was Harriet's friend but she's becoming mine as well. Her hair is long and brown and even straighter than mine, and most of the time she wears it under a cap, with a ponytail. She hates wearing dresses and is very adventurous. In fact, she missed two weeks of school because she fractured her hand in 2 different places from a scooter accident! And another thing -- it's quite possible Kristy hates Meredith even more than I do.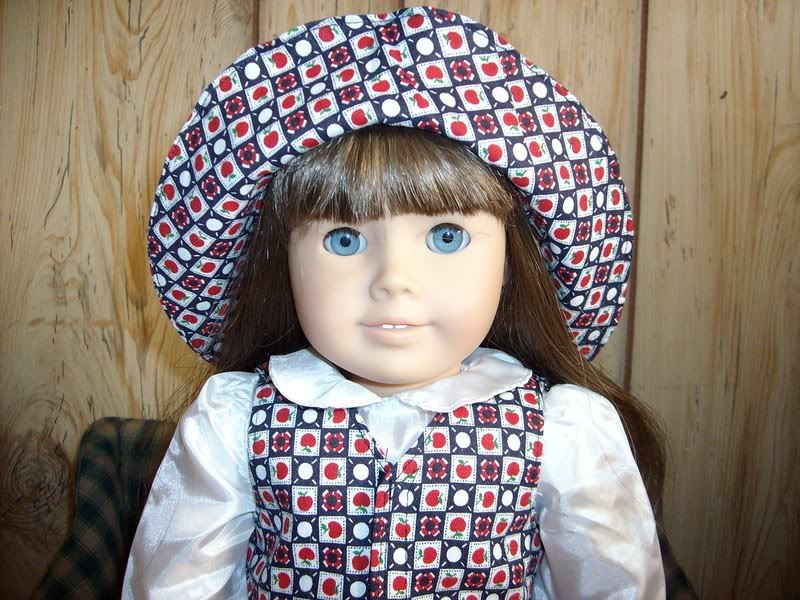 There's also Katarina Engel. I can't say I know her that well, I do know she's shy and quiet. I do know, though, that she was born in Germany and sent here to live with her aunt when she was eight. She looks like Kristy except that she's chubbier. The only time I see her is when we're at the newspaper.
It's almost as if we've formed sort of a "Team of Misfits" at Adams.
I don't want to go back to school on Monday. But I've got no choice.