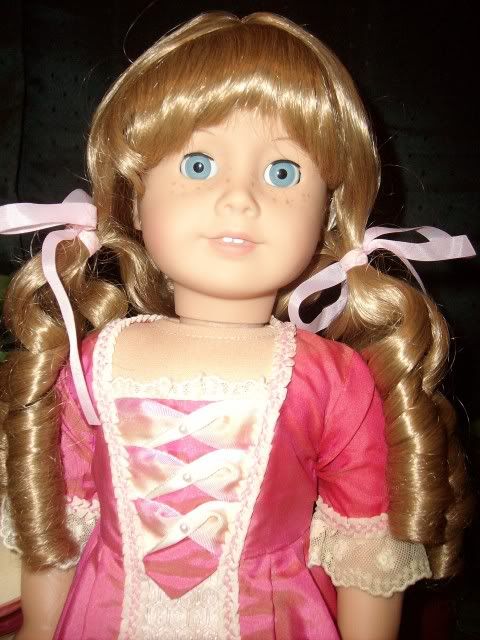 What are your plans for today?
Me, Harriet's trying to talk me into going to Antoinette's costume party. Antoinette invited us about a week ago. I'm not sure if I'm going, especially if Meredith's there like I think she will be.
Last night, somehow, we managed to pull off the 'Thriller' themed Halloween dance. Lindsey's dad let us use his lighting equipment and the smoke machines again. And I won second place in the costume contest, for something I threw together using Elizabeth's meet dress I found in a trunk last spring, and a wig Vee had around here for something else. Wouldn't you know, a boy dressed as Michael Jackson won first prize.
Oh, guess what? I'm going to visit Nicki in Colorado over Christmas break!
I don't think anything can prepare me for that weather. I suppose more than a year in Louisiana has spoiled me, even from PA winters. Nicki says they had over 3 feet of snow, already, and they were afraid they'd lost some of their ranch animals. I'm looking forward to seeing Aunt Joan and Uncle Dan and Adam and the twins, who are now about a year old.