Yep, I took my last exam this morning and school is now out for the year. Our last report cards will be mailed to us within the week.
And yes, Meredith and some of the other girls did in fact skip school today, like I'd heard they'd planned to do. I was glad they weren't there.
Oh guess what, the Sightseeing outfit came, and I have to say I like it more than I thought I would. Even the boots are growing on me.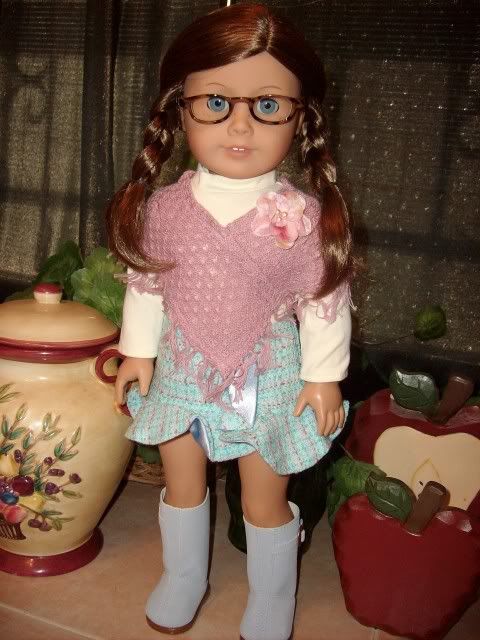 It had everything, including a little travel planner that I stuck in my suitcase. I still think the shawl and corsage is a little bit much, though.
Well, I'm pretty much all packed up and ready to leave. I'm scheduled to depart on the 8th of June but Vee has green-lighted me to actually go sooner, if you could believe that. Because of that I could possibly squeeze in another destination before I'm due back home to prepare for the new school year -- wherever that may be.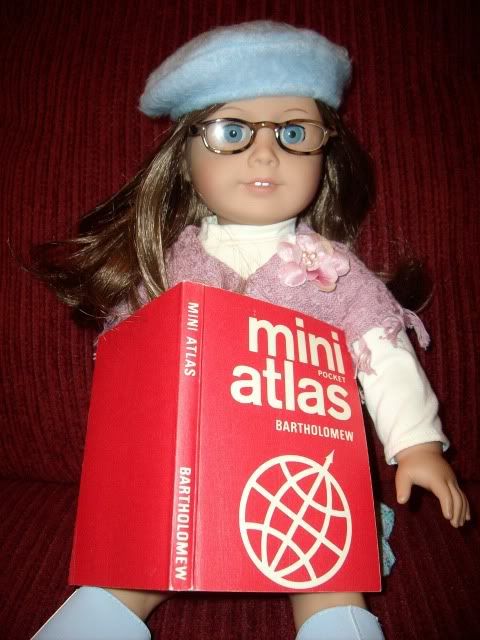 I've been looking in my trusty atlas for places I'd like to go. My first destination is Bakersfield, California, where Wendy lives. I've never been to California, not with my parents or by myself, so I'm pretty excited about this trip. Plus seeing Wendy is a bonus.
I can't wait to get this show on the road!