Well, got a good bit to say now...
First, this weekend Vee went to this thrift store in the city and found me a Coconut hoodie and cap, and I decided to wear it to school yesterday. Megan assigned me to interview our school's newest student, Mia St. Clair, for the paper. I wasn't exactly looking forward to this interview, but she wasn't bad. She could seem cold, but she's ambitious, that's all. Very focused. She's hellbent on going to the 2014 Olympics. She enjoys ice hockey, roller hockey, roller blading -- anything that keeps her moving. With three older brothers, who could blame her?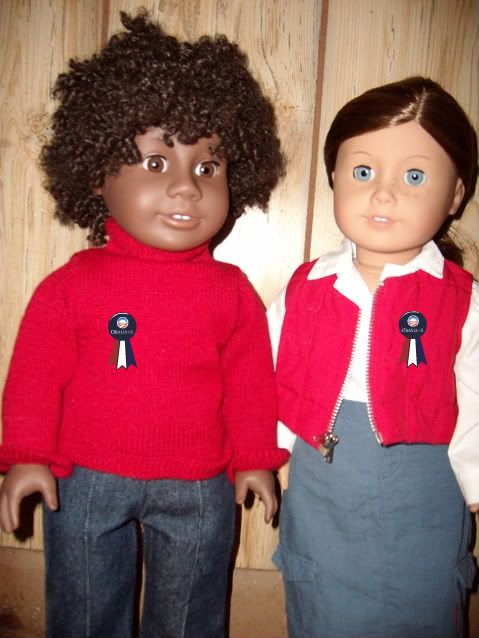 Today school was out because of elections. Since Harriet and I are working polls at the local district, we spent the day out at our polling place. The atmosphere was unlike anything else I'd ever experienced. We decided to wear red, white, and blue. And, I'm digging Harriet's new 'do, kinda. It makes her look like a hippie.
I got to check out the new electronic voting machines they put in at my precinct. They're pretty cool, you check your ballots and then when you're done you press this button at the bottom that says "Cast Vote." Harriet and I had a blast talking to everyone who wanted to vote. It was kinda funny, after I'd spent upwards of a month on my class president campaign, I was on the other side of the political process.
And can you believe, I've just gone through an entire blog entry without mentioning you-know-who....